2022 Priority Bank Tournament Brackets!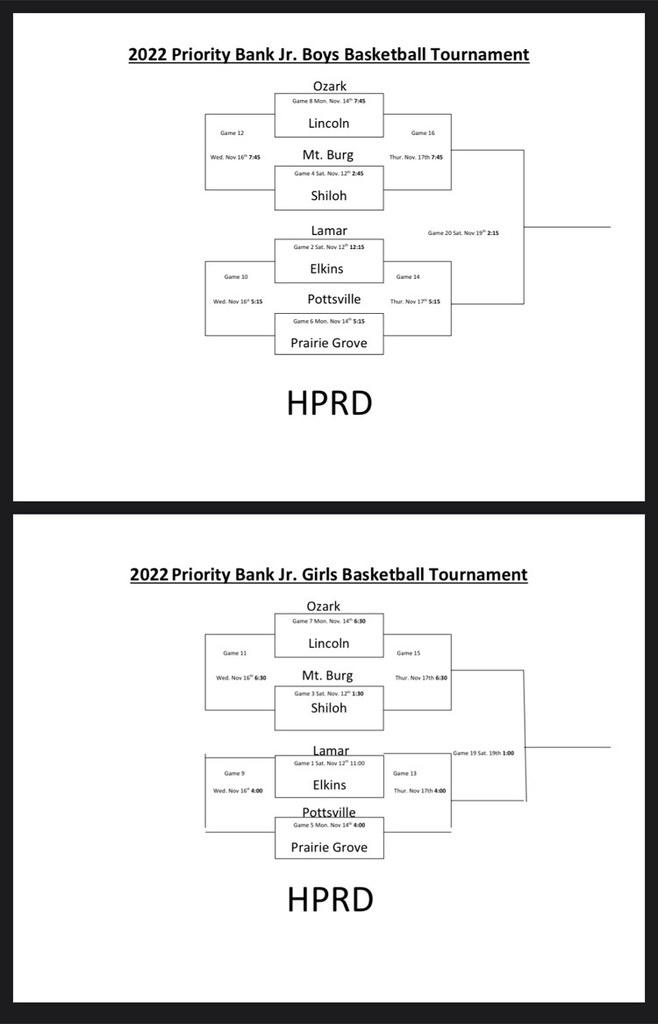 The Arkansas Activities Association has announced ticket info and pricing for Friday's 4A State Playoff game vs. Mena at Hillbilly Stadium. Please follow this link to purchase tickets:
https://gofan.co/app/events/776162?schoolId=AR17009
Tickets must be purchased online through GoFan and shown on a smart device for admission. AAA passes only will be accepted, no local or student passes may be used. Please contact Athletic Director Mr. Jordan Price for more information at 667-4118. Go Hillbillies!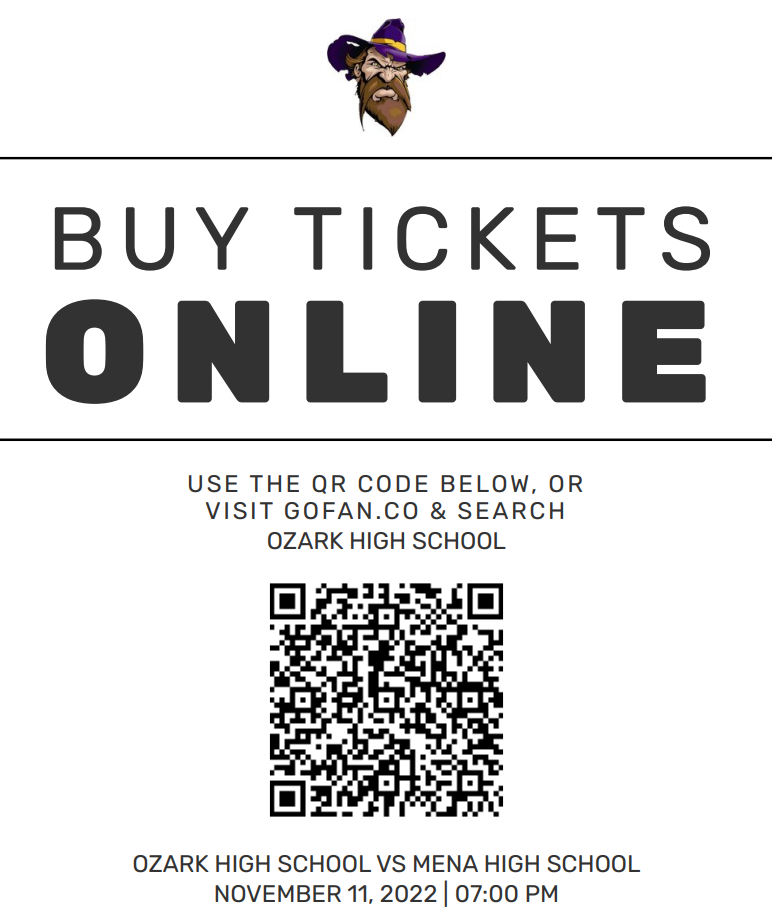 Ozark Athletics this week, Go Hillbillies! - #HPRD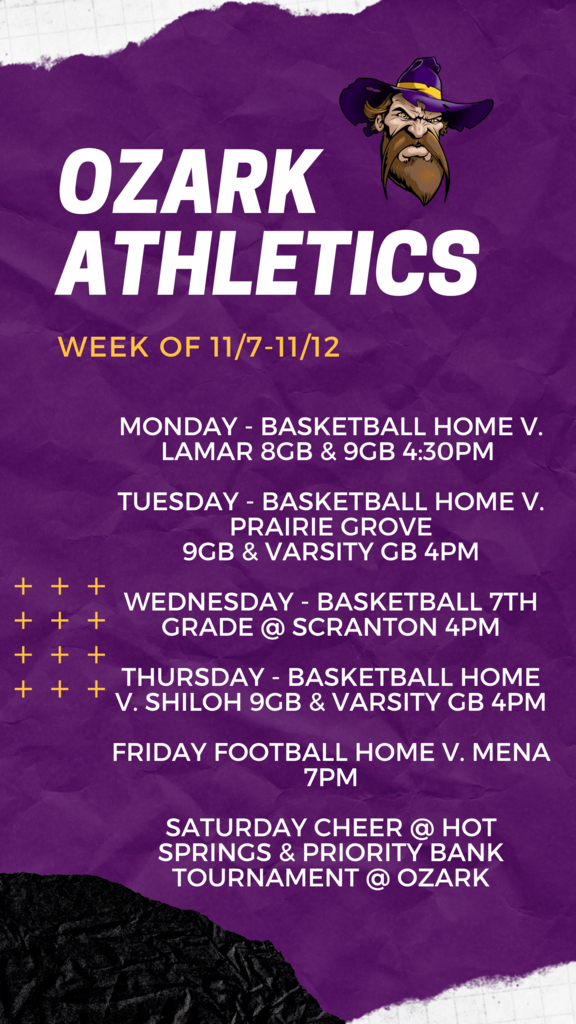 Ozark will host Mena in round 1 of the 4A State Football Playoffs - November 11th, 7pm Hillbilly Stadium! #HPRD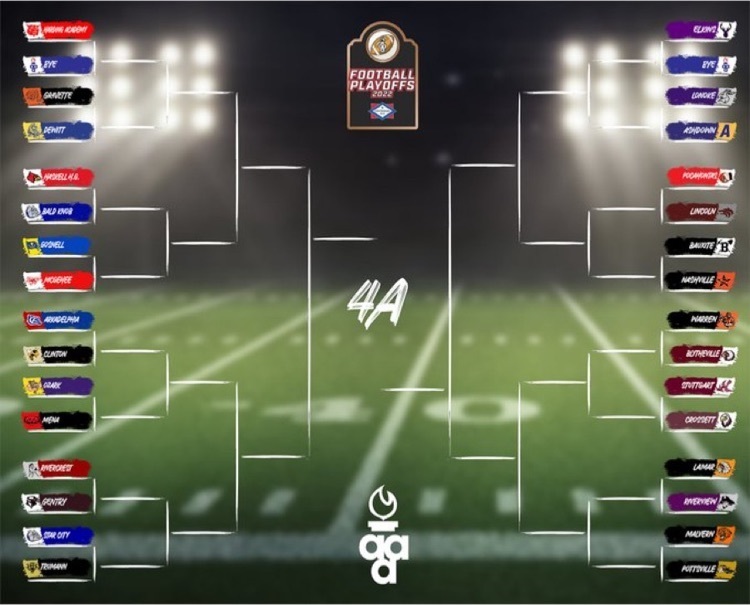 Ozark hosts the Hillbilly Shootout Archery Tournament today - thank you parents, volunteers, and participants! #HPRD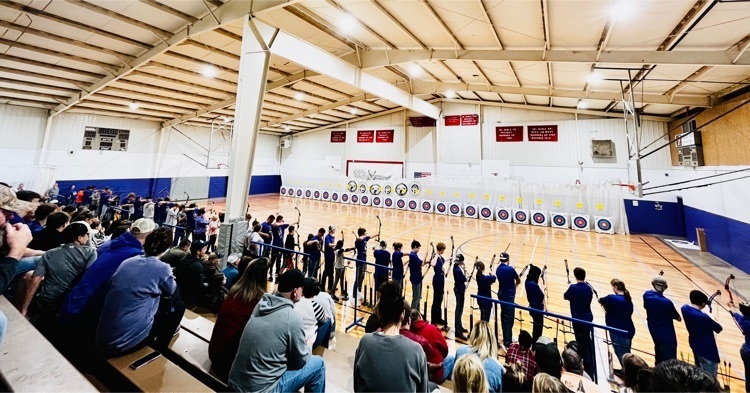 Ozark at Huntsville today! 7pm kickoff - #HPRD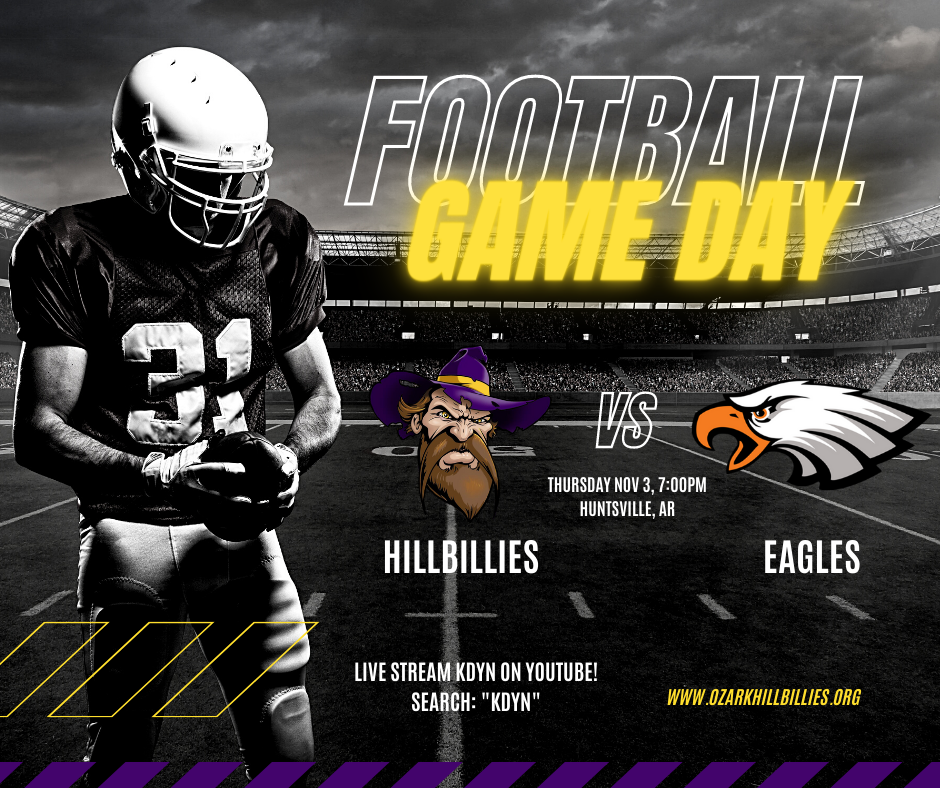 **Football Update** Due to severe weather moving in on Friday evening, Ozark will travel to Huntsville tomorrow November 3rd for our senior high football game. 7pm kickoff. Go Hillbillies!

Hillbilly Marching Band today at War Memorial Stadium! State marching competition - Go Hillbillies!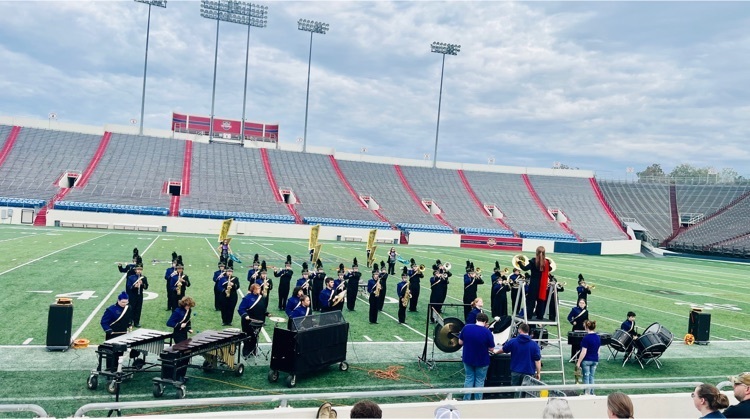 Go Hillbillies! #HPRD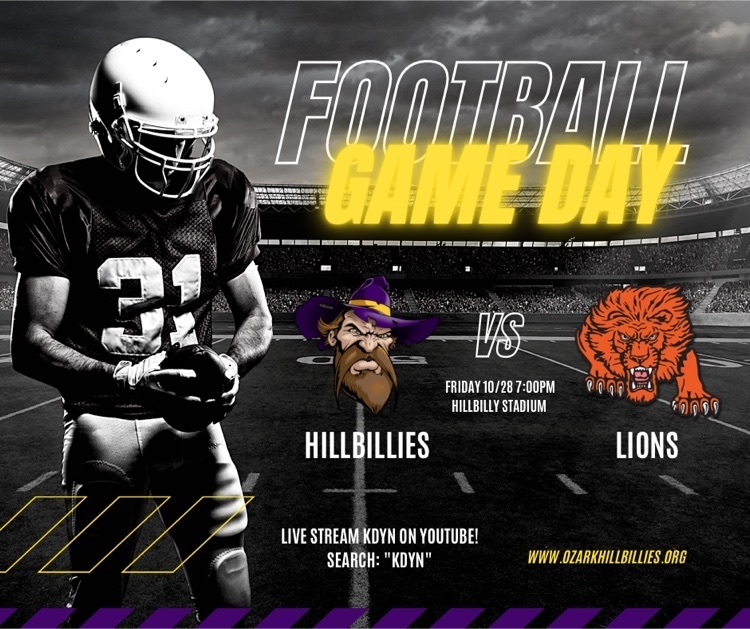 National Beta Club Induction Ceremony tonight at the PAC! #HPRD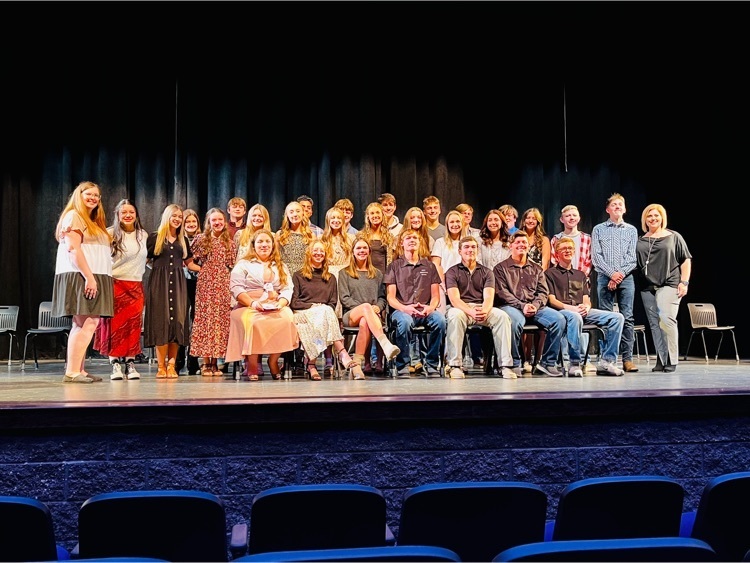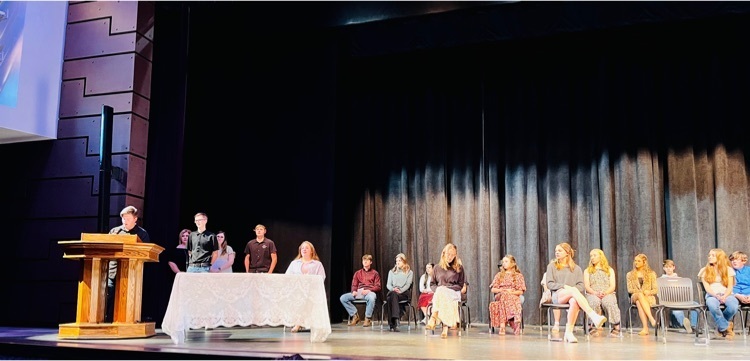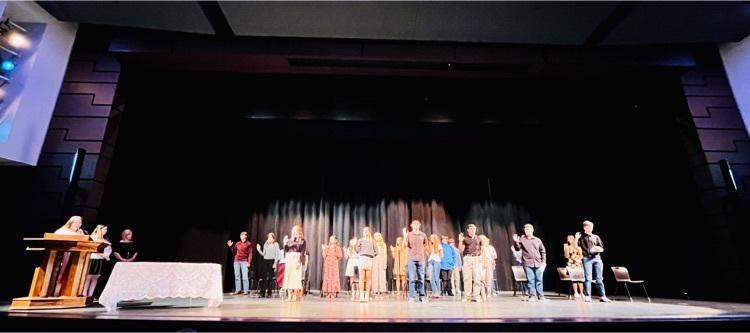 7-12 Basketball Parent Meeting November 1st in the PAC!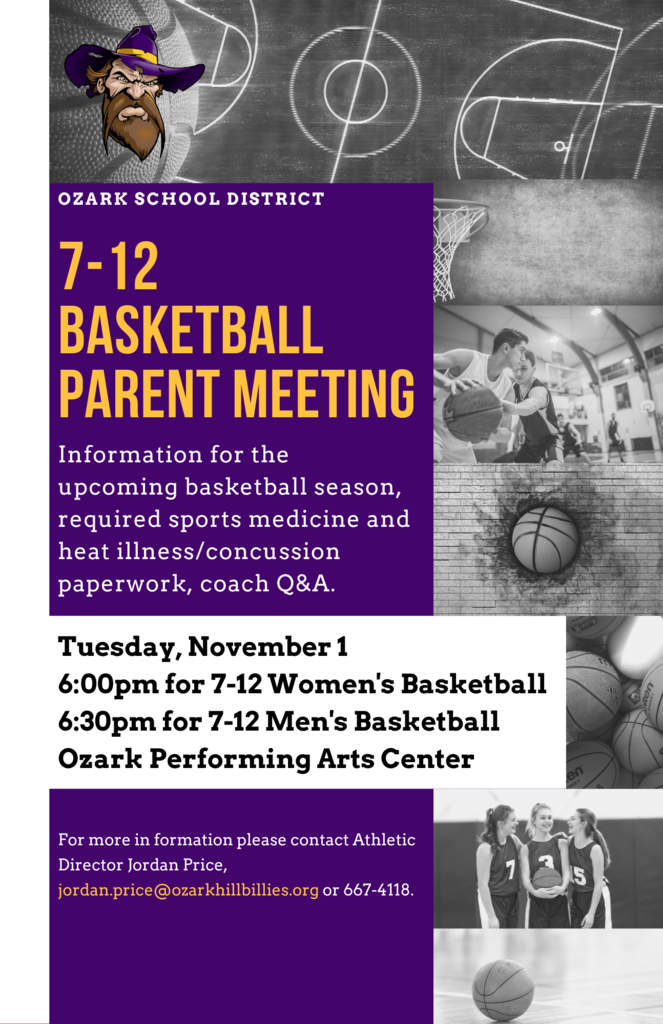 College and Career Night at OHS with our Awesome Career Coach Melanie Dean on the microphone! We're excited to see so many community partners/employers, higher ed reps, students and parents with us tonight! Go Hillbillies!!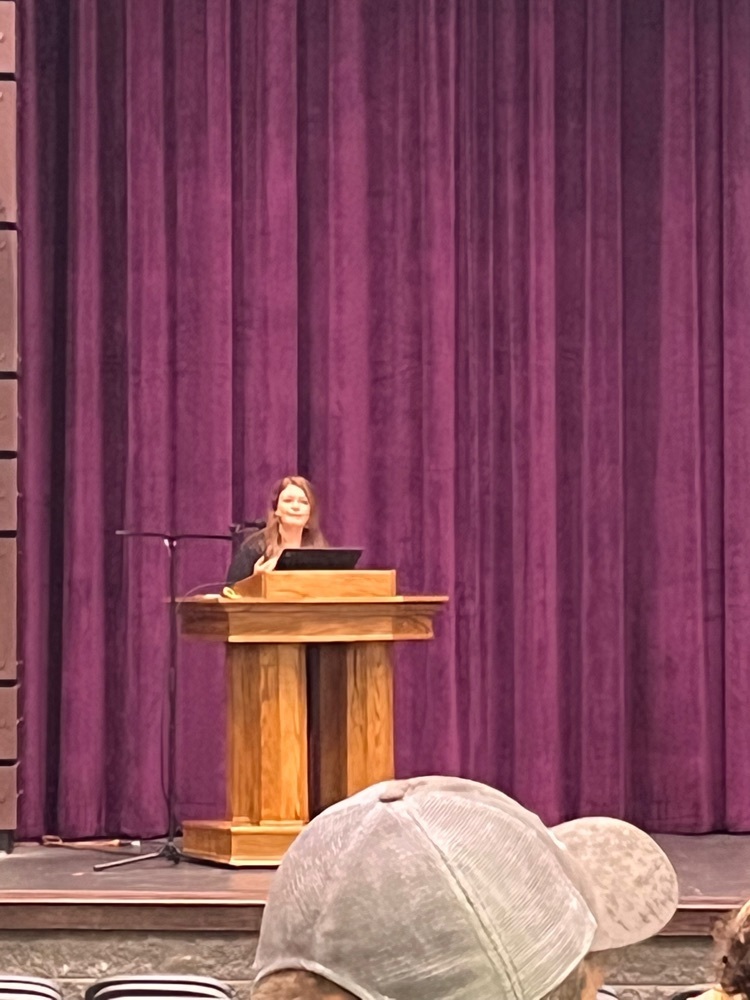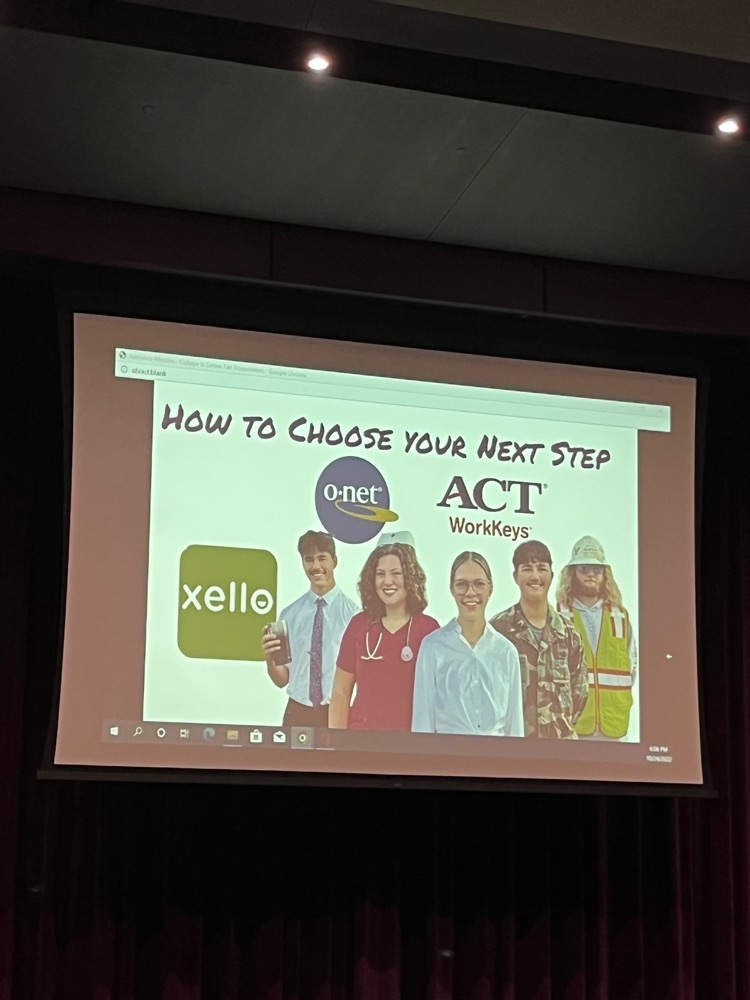 The Junior High JV football game tonight has been cancelled due to the incoming inclement weather.

Ozark travels tonight to Elkins for a 4A-1 Conference showdown! Livestream on YouTube KDYN or see you there!!! Go Hillbillies! #HPRD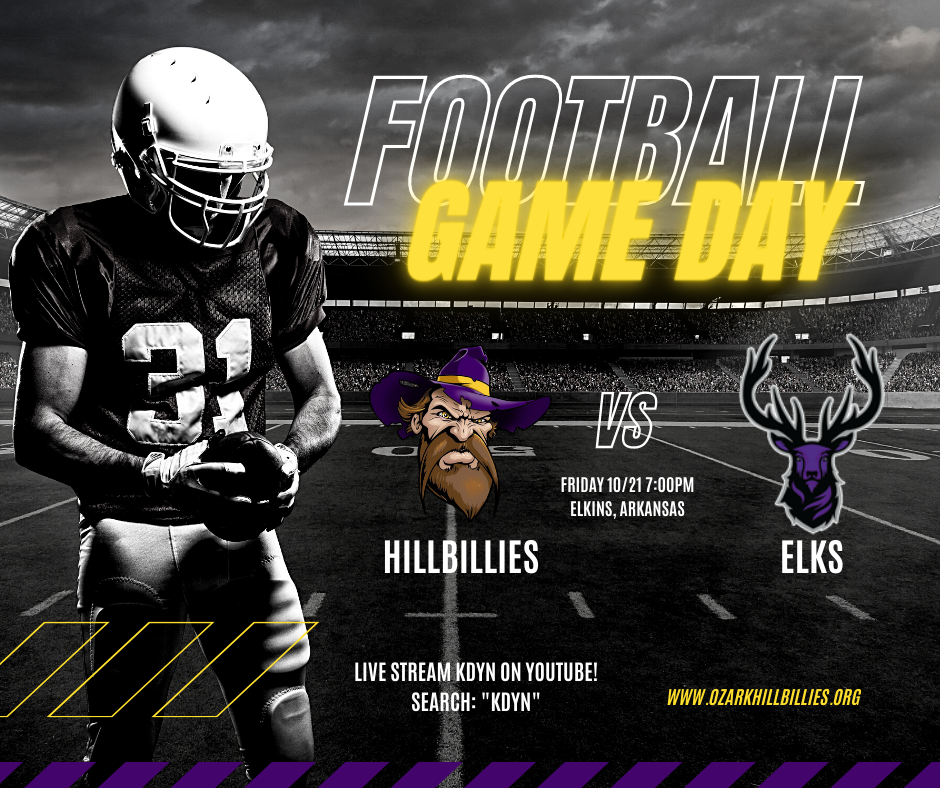 2022-23 Varsity Basketball #HPRD Go Hillbillies!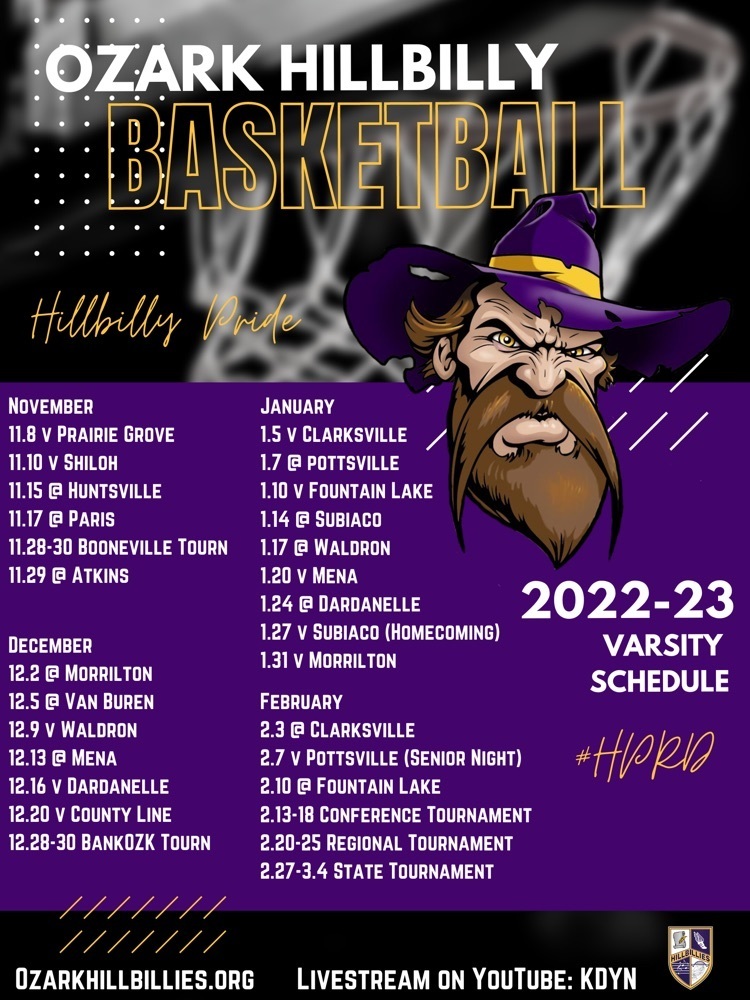 Congratulations Ozark Cross Country on their win at the Respect All - Fear None Meet in Clarksville yesterday! #HPRD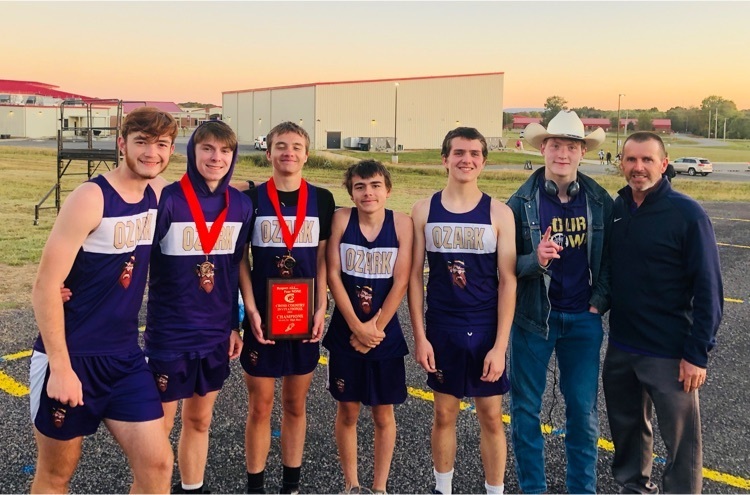 Hillbilly Volleyball takes match 1 defeating Gentry in straight sets - advance to play Huntsville! #HPRD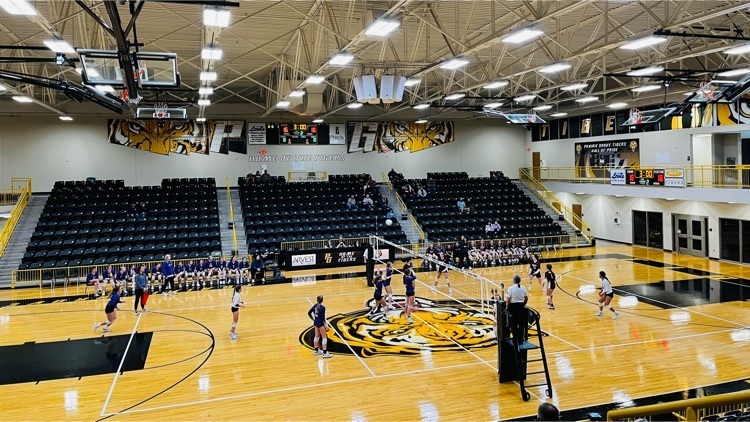 Volleyball Conference Tournament Info: Gym 1 is the arena and Gym 2 is the volleyball gym. Gate for both gyms will be located at the top of the arena. Admission is $5 and only AAA passes will be accepted. Once you enter that gate you will be able to access both gyms on Monday. Address is 500 Cole Drive Prairie Grove, AR 72753. Go Hillbillies! #HPRD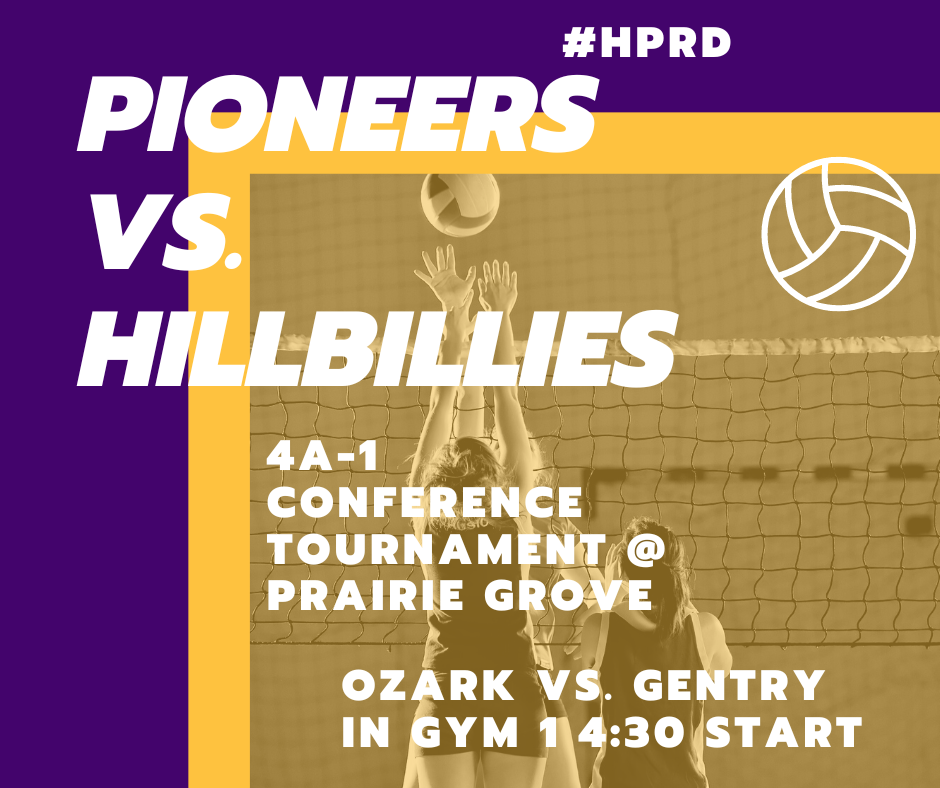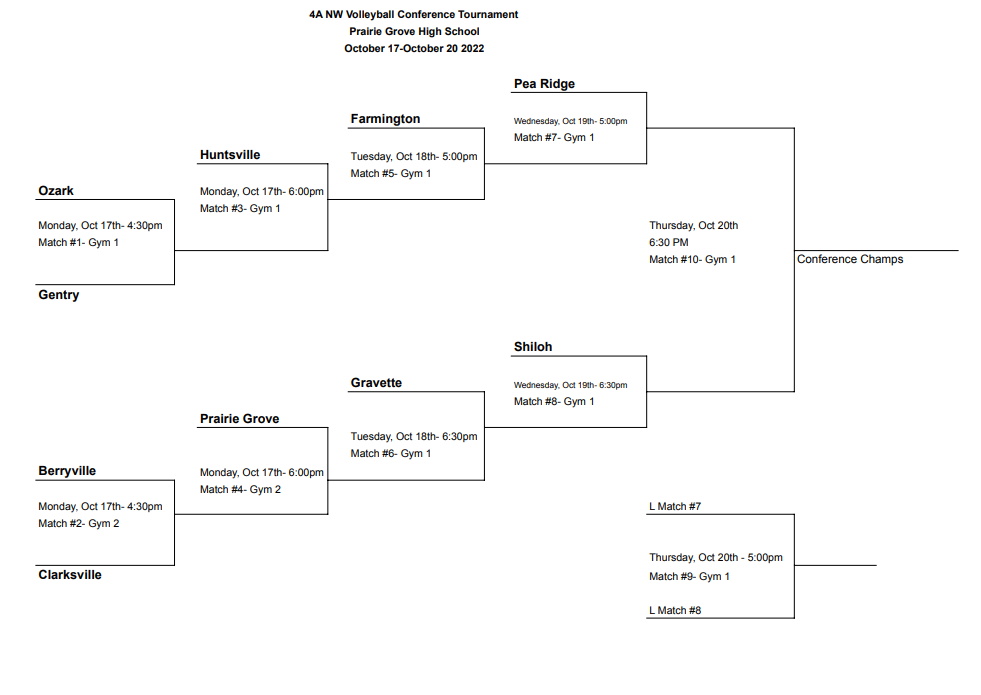 Game Day! Tonight at Hillbilly Stadium Ozark hosts Gentry - 7pm kickoff. Go Hillbillies! #HPRD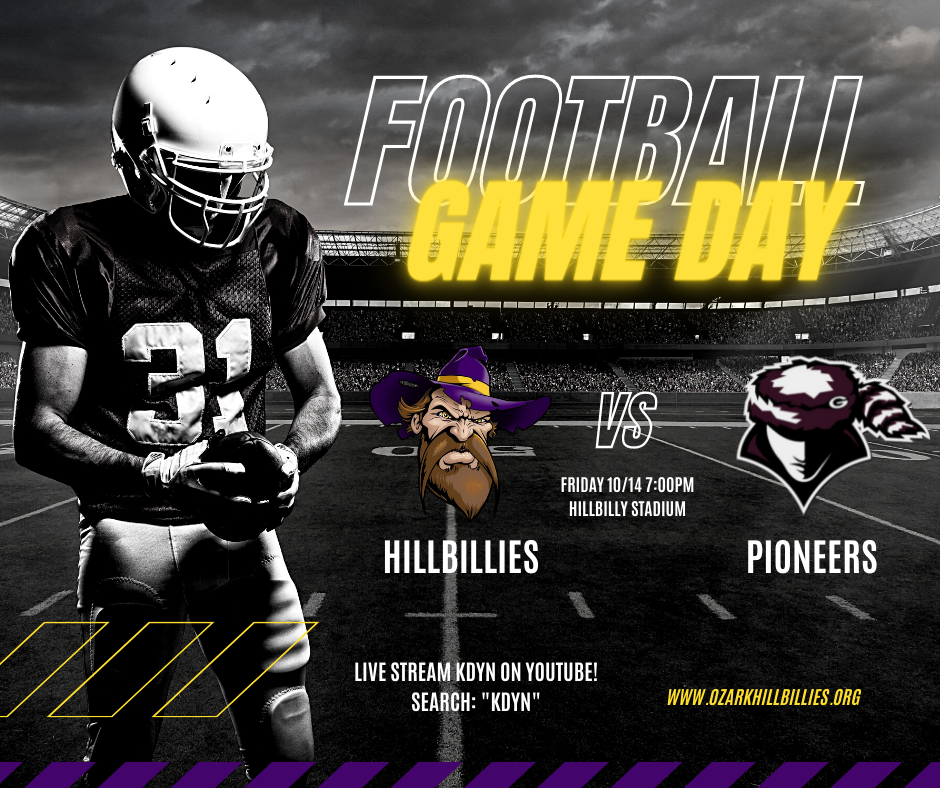 Have a Safe and Happy Fall Break! Go Hillbillies!!