Remember next week is Homecoming week! Here is the dress up day schedule!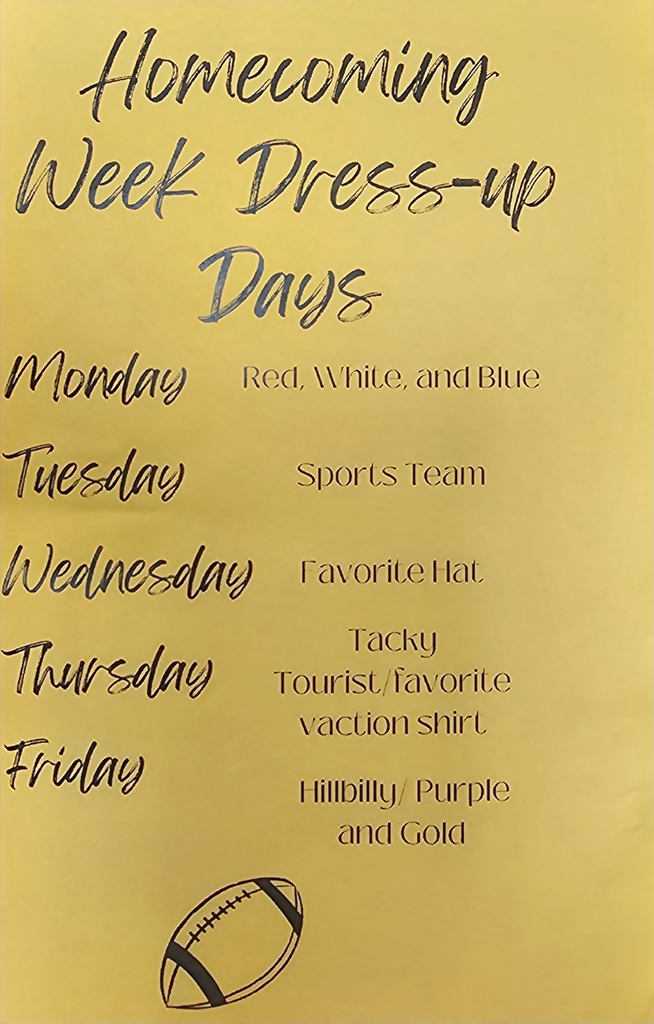 Sept. 25-29 Football Homecoming week/dress up days are: Mon-Red, White & Blue (Combines Celebrate Freedom and Homecoming) Tue - Sports Team Day Wed - Favorite Hat Day Thu - Tacky Tourist or Favorite Vacation Shirt Fri - Hillbilly/school colors
Immunizations are important!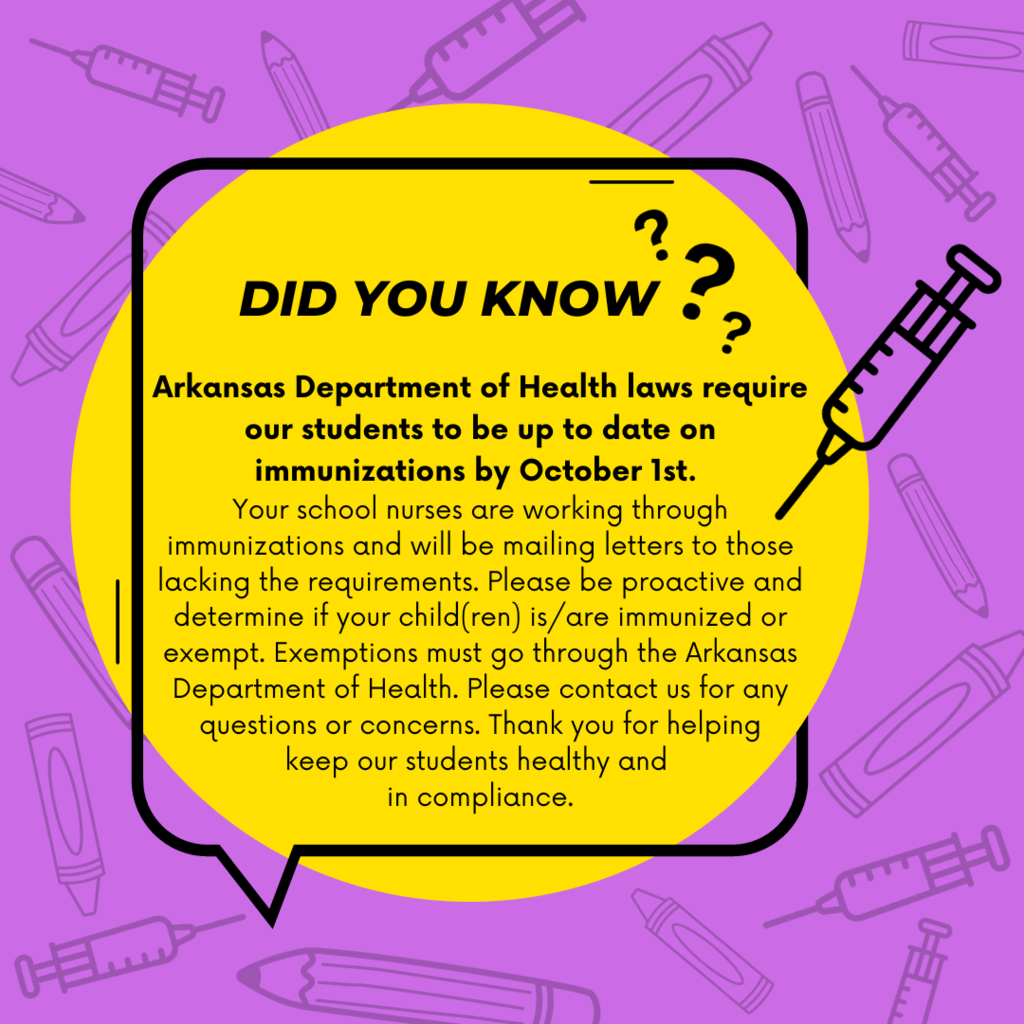 Arkansas Department of Health laws require our students to be up to date on immunizations by October 1st. Your school nurses are working through immunizations. We will be mailing letters to those lacking the requirements. Please be proactive and determine if your child(ren) is/are immunized or exempt. Exemptions must go through the Arkansas Department of Health. Please contact us for any questions or concerns. Thank you for helping keep our students healthy and in compliance.
We hope all Grands can come! Check out the flyer!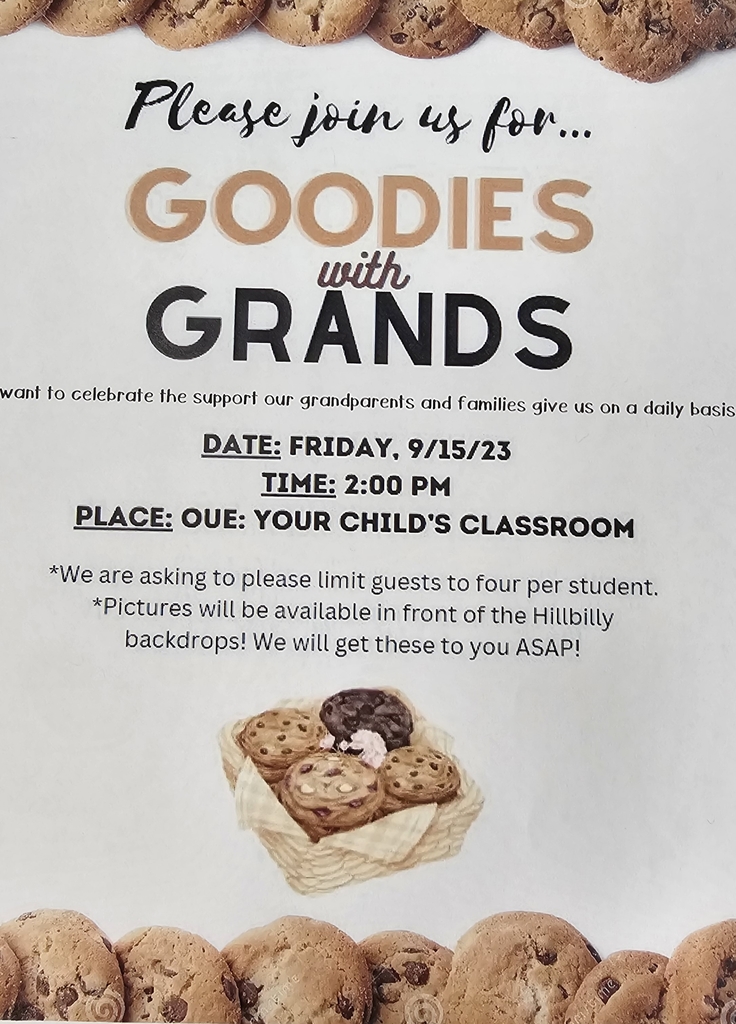 Ozark School District Flu Clinic October 11th: OJH, OHS, & OMS October 12th: OPS, OUE, OKC Flu forms will be sent home Sept 18th. We need them back by Sept 22nd.
OUE team member of the week: Isaiah Powers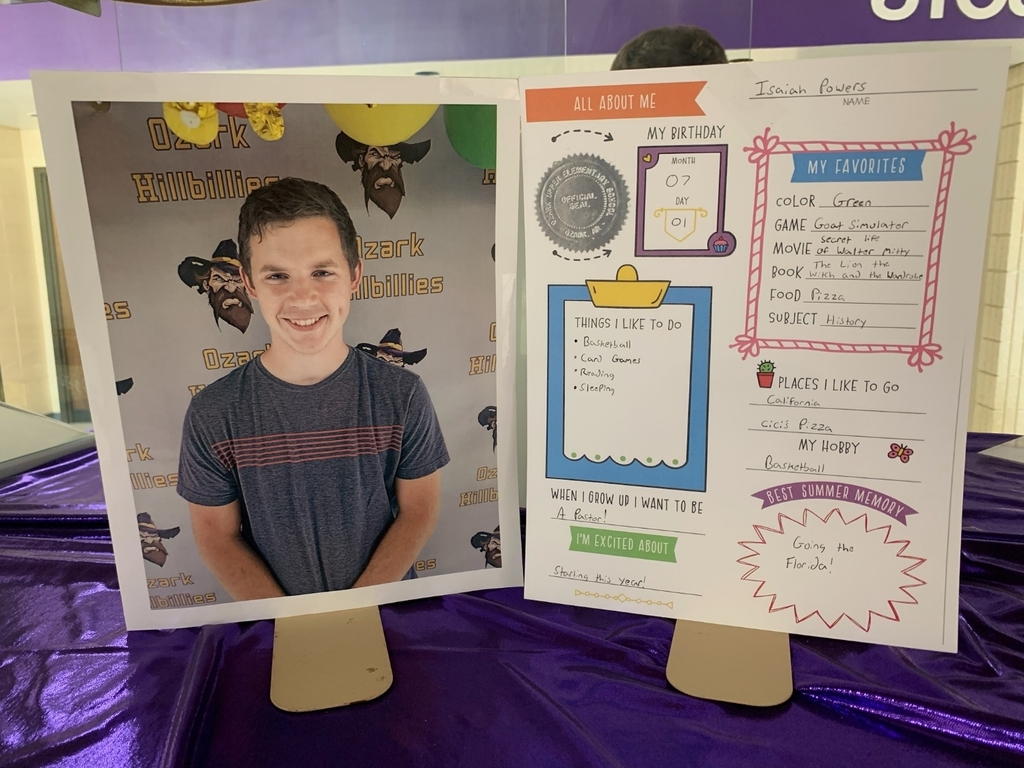 Read for Tickets Presented by Arkansas Tech University: All K-8 Students who read for at least 30 minutes per day during the week of August 21st will receive two complimentary Dugout Premium tickets to the Naturals game on Sunday, August 27th. All readers will be recognized on the field/videoboard pregame, families can enjoy $1 hot dogs during the game, and kids will get to run the bases postgame.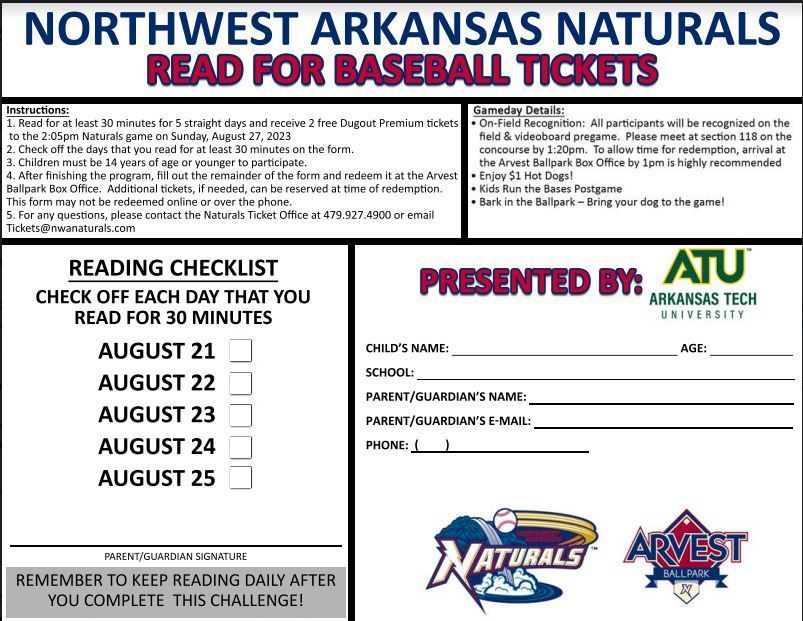 Parents: apply now for student free and reduced price school breakfast and lunch! secure.ezmealapp.com/ApplicationScr…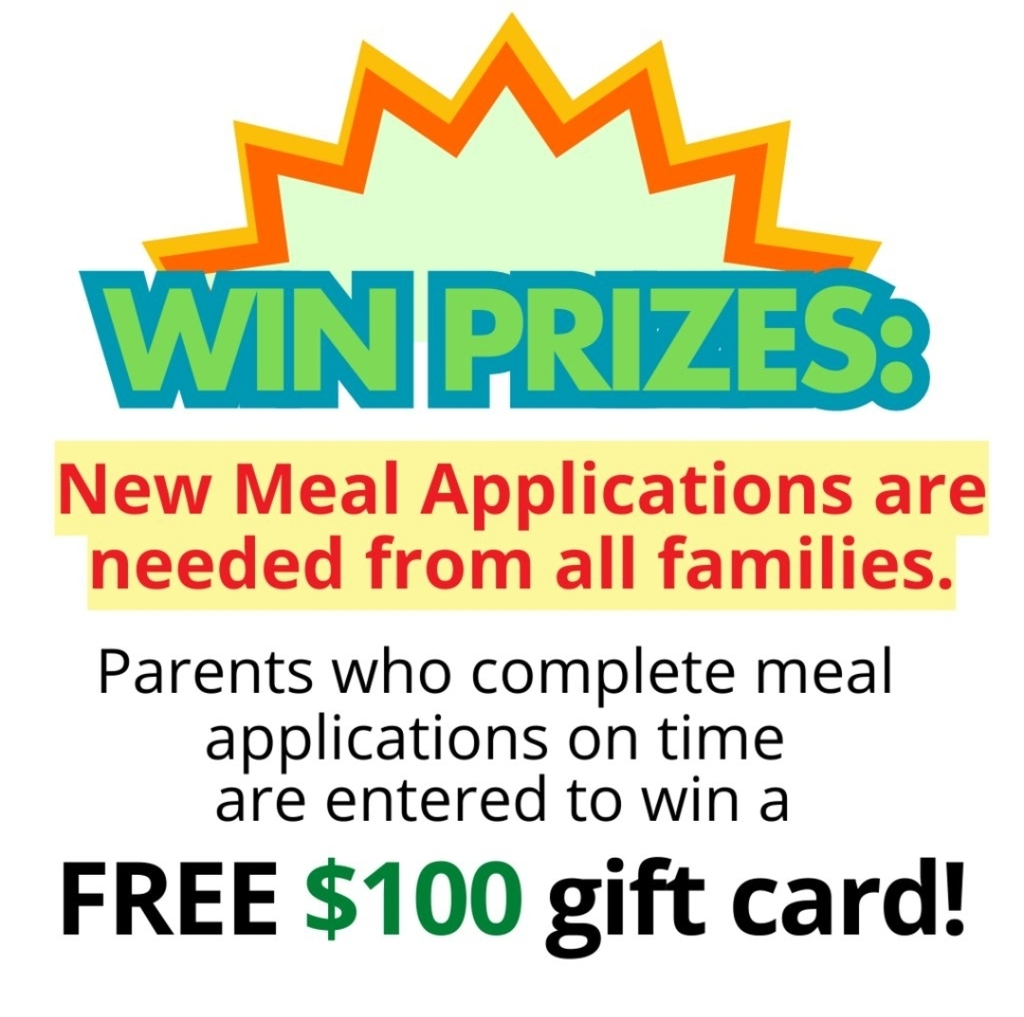 Here is the schedule for open house for each campus. Can't wait to see all your smiling faces!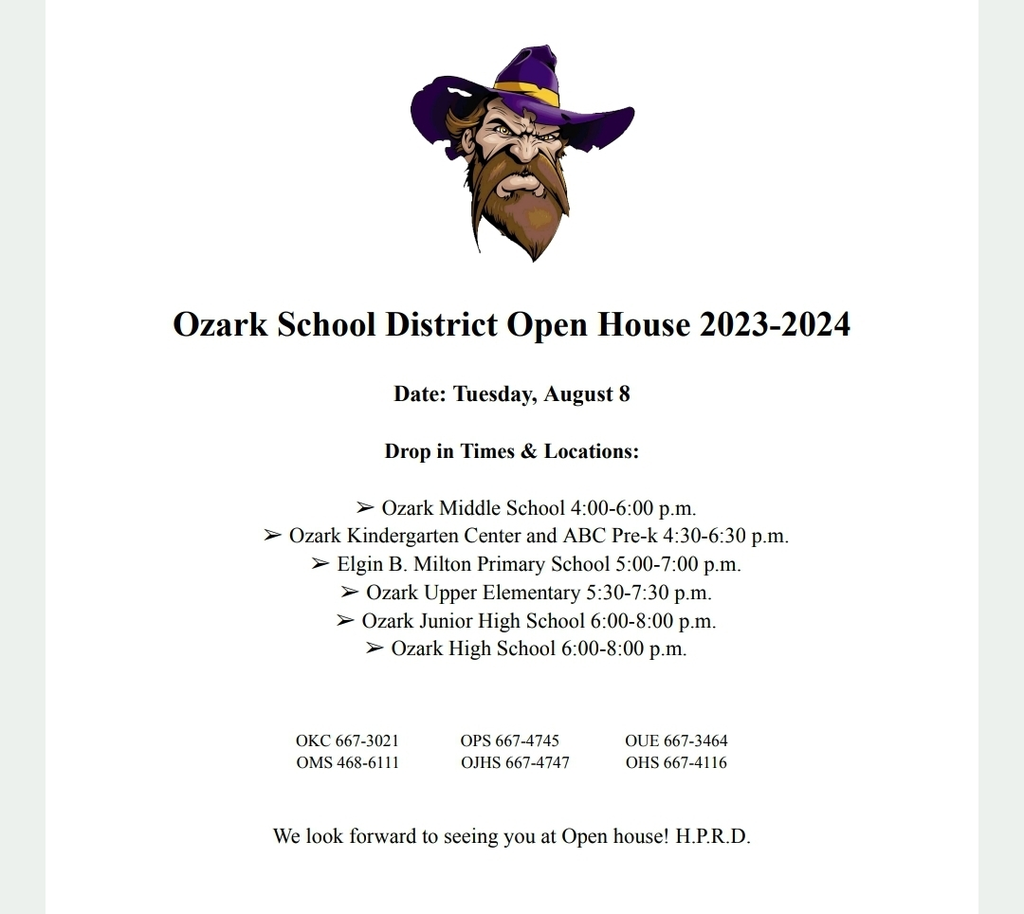 Area summer meal information from the USDA.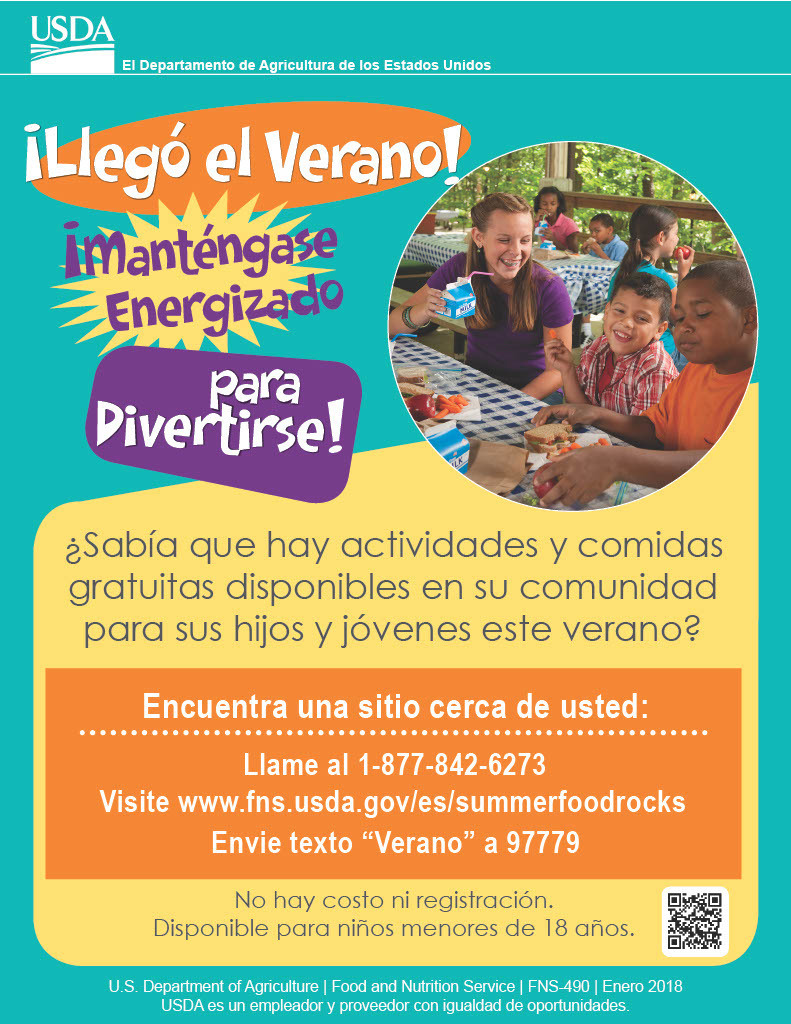 These 4 kiddos, Tyler, Anajewel, Gabi, & Averi did a passion project in Mrs. Casey's GT class to raise money & awareness to go towards the rescue animal shelter in Paris, AR. With the help of their fellow classmates, They will be depositing $200.00 plus some food & collars to this rescue. The class popsicle party winners are Mrs. Harris in fifth grade & Mrs. Whitlock in fourth grade. A big shout out to all the OUE students who CARE MORE!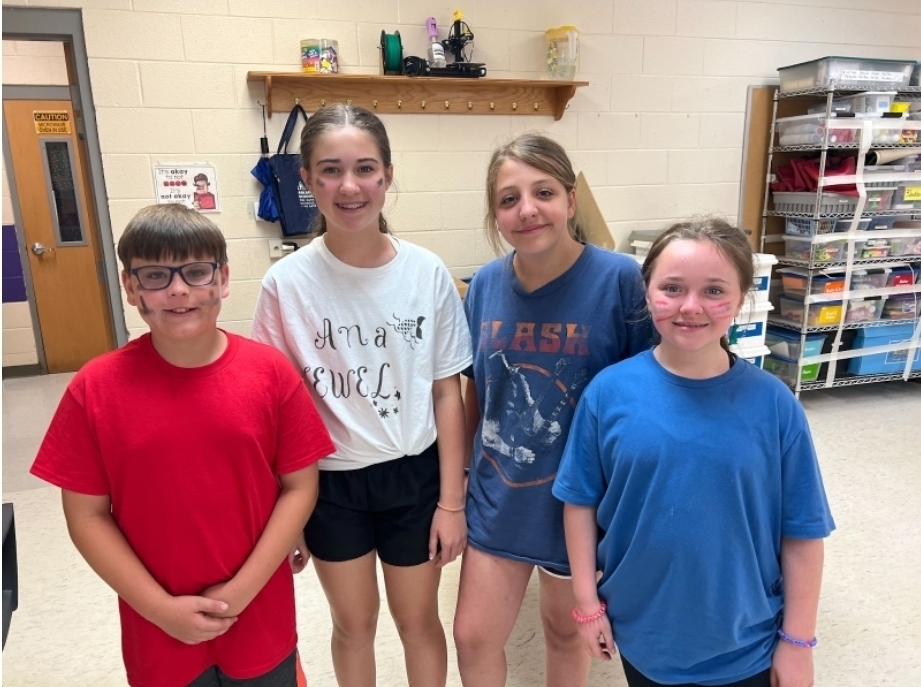 Applications for Ozark Kindergarten and Pre-K School Year are now available. They can be picked up at the Ozark Kindergarten Center.

Happy Paraprofessional Day to Mrs. Cindy, Mrs. Tori, Mr. Brandon, Ms. Erica, and Mr. Kinzer! We have the absolutely best!!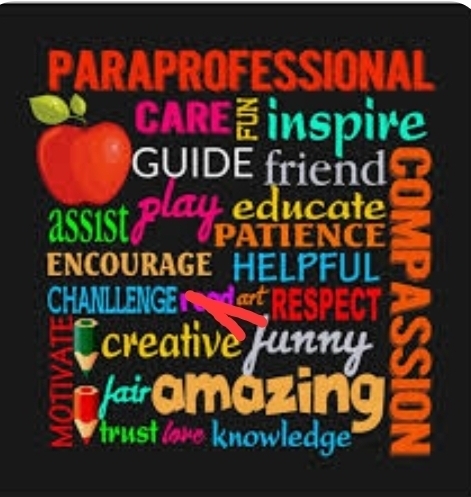 Mrs Dickerson and Mrs. Irvin's classes presented their Shark Tank ideas to the "sharks".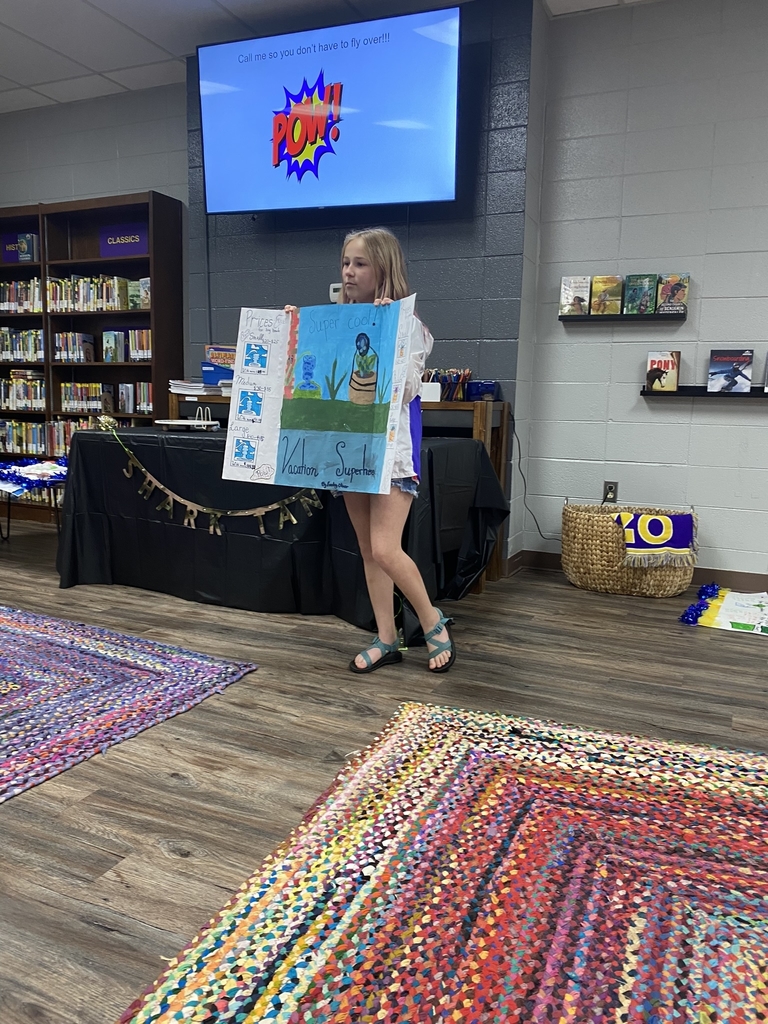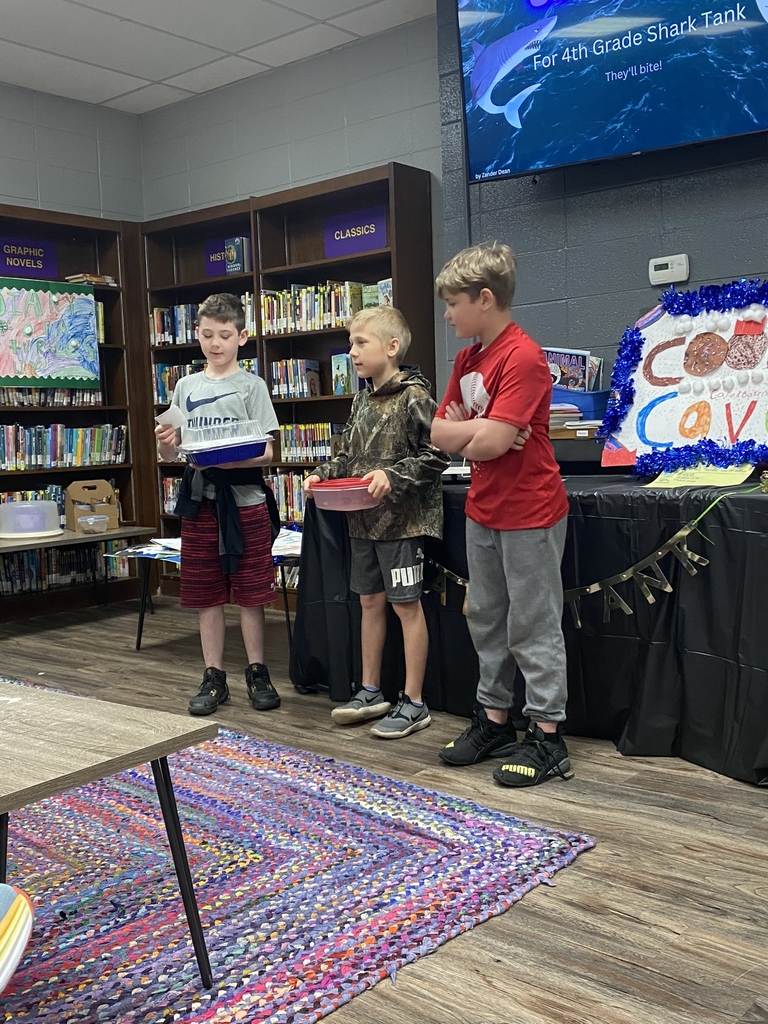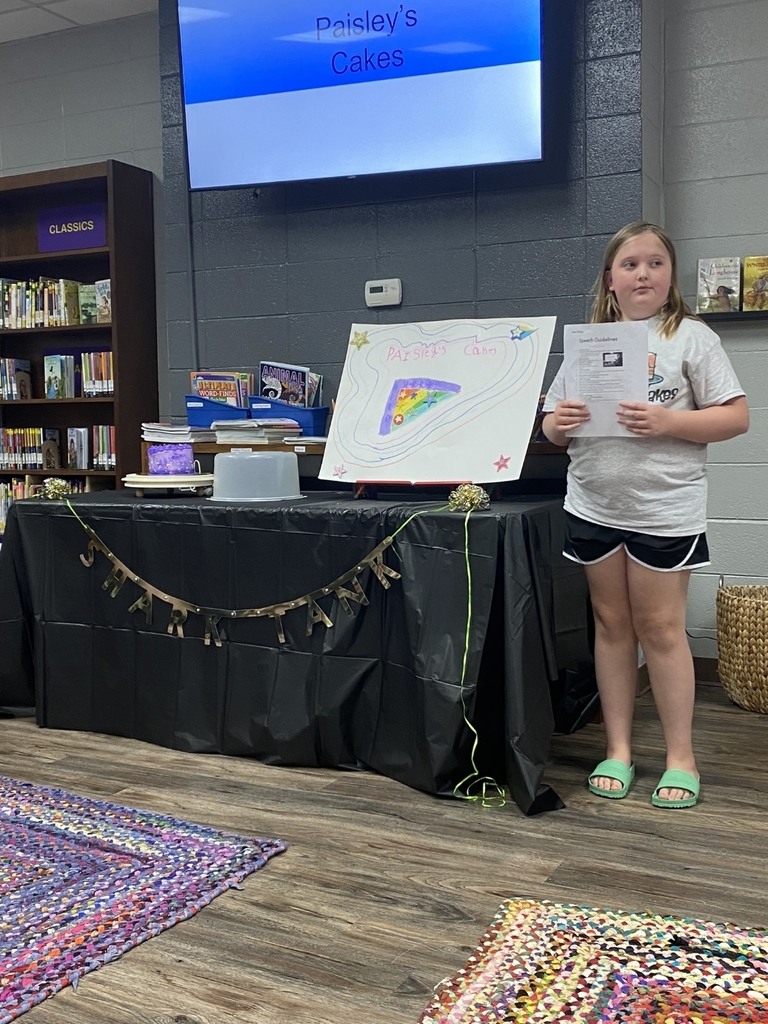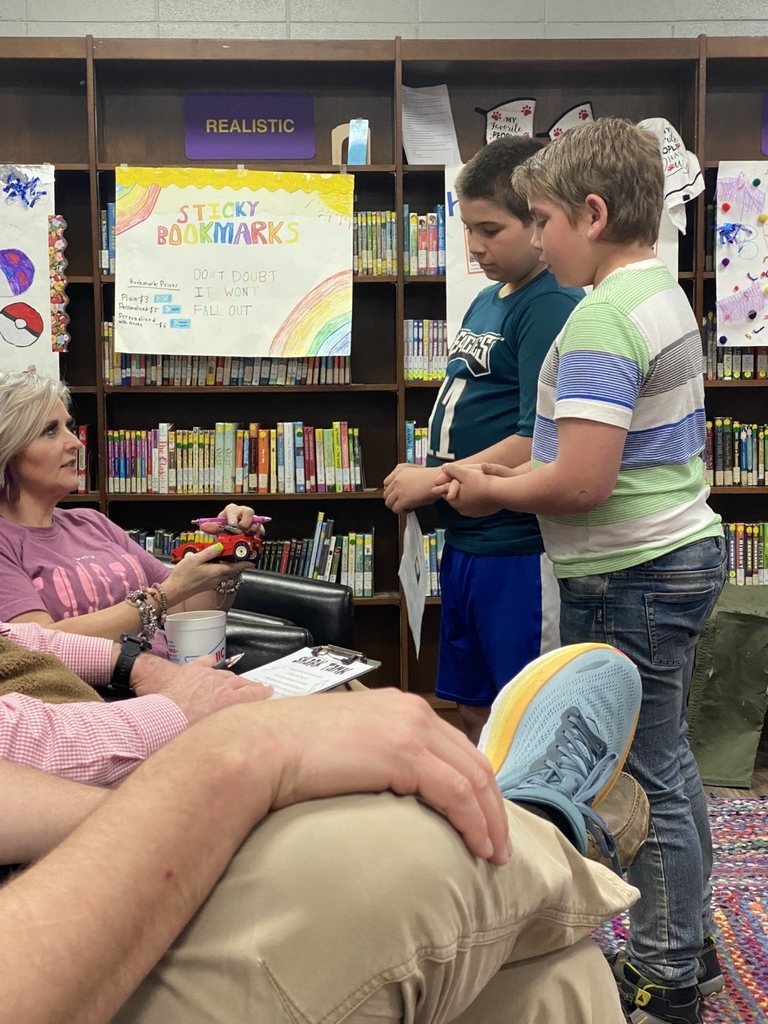 Ozark Pride & Beautification 2023 invites all community members, families, individuals, organizations, and school and business teams to join us to Keep Ozark Beautiful. 👉🏻First 50 volunteers will receive FREE t-shirts!! 👉🏻Goodie bags for kiddos! 👉🏻Community Service Hour certificates available- great for high school student resumes and college applications Meet 9 am Saturday, April 1st, at Ozark Community Center. Sign-in at 9 am and receive your supplies provided such as safety vests, gloves, trash bags, and bottled water. Work areas for litter pick up will be assigned at 9 am and then people will go into the community to pick up litter. Everyone will return to Community Center with their bags of collected litter by 12 noon!!!! Thank you for sharing with Ozark and helping to #KeepOzarkBeautiful and making our hometown better! Sponsored by Keep Arkansas Beautiful and Ozark Pride & Beautification Committee of 2023. ❇Help us get the word out to all of the Hillbilly family of students for such a fun community service opportunity! ❇Please visit, like, and share our FB page Ozark Pride & Beautification 2023 for calendar invites and community updates!

Tomorrow is Spring Picture Day at OUE. Only students that bring money or have prepaid online will have their picture made.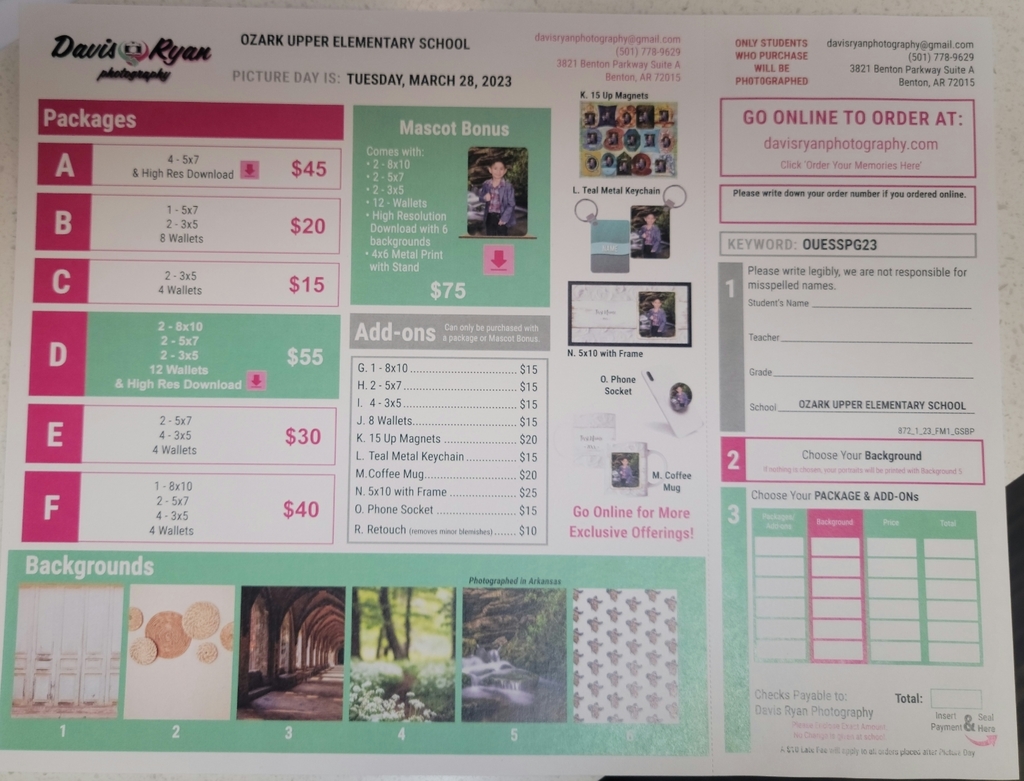 PTO fundraiser has kicked off! Send in your pennies!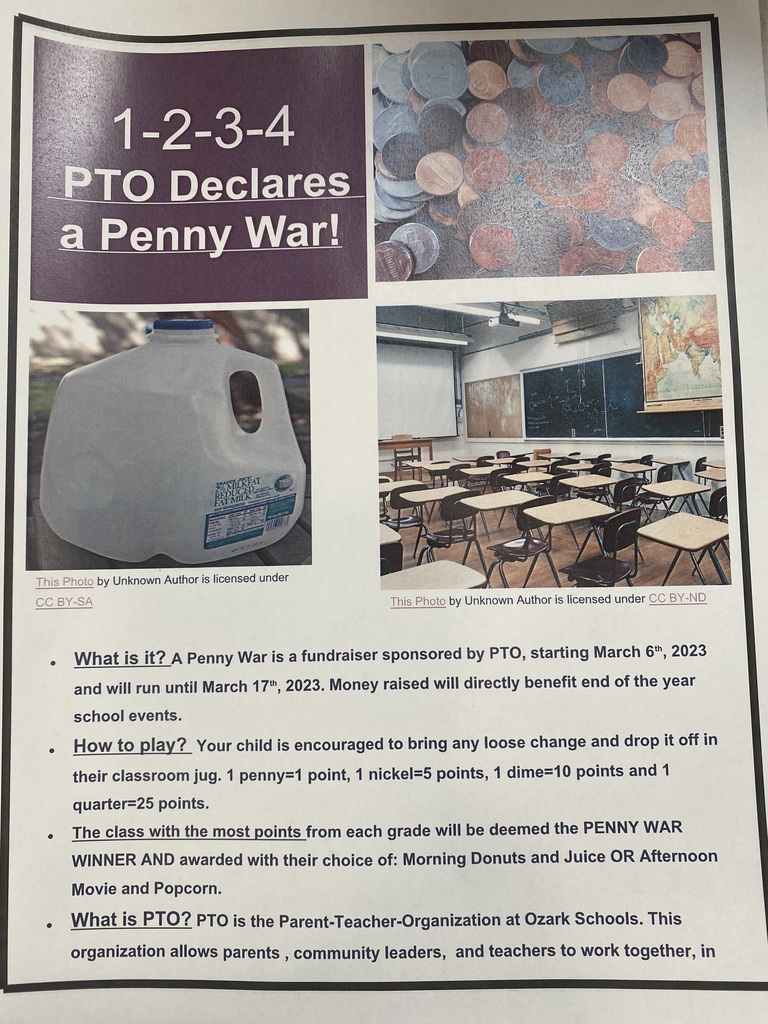 Thank you, Ms. Lynn, for all you do! Happy Counselor's Week!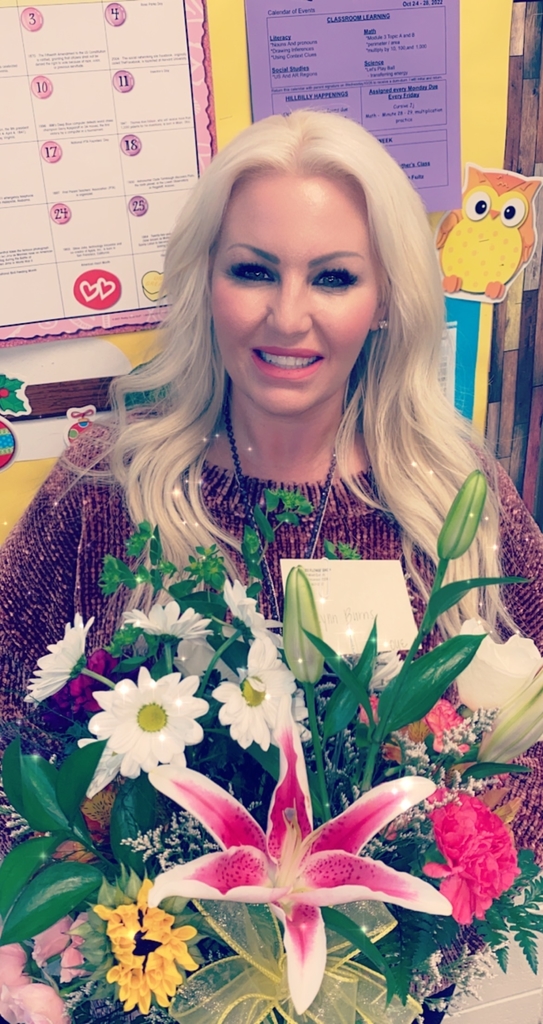 Ozark School District bus route update for Friday, February 3rd. Rushia Weeks (Bus B) will not run on Pink Twist Rd or Hunter Cabin Rd. Phyllis Archer (Bus H) will not run on Westview Rd. All other buses will run normal routes and times. Thank you to our bus drivers and transportation staff for all their hard work and skill during inclement weather! HPRD.